WHITE WATER RAFTING
by Sean
Please note: MP3s are only kept online for a short time, and if this entry is from more than a couple of weeks ago, the music probably won't be available to download any more.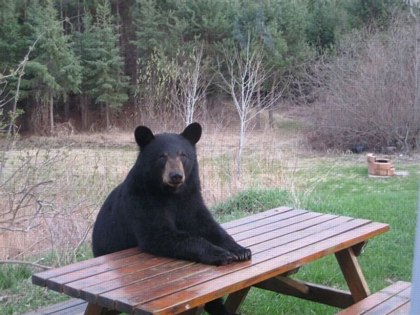 Pat Jordache - "Radio". Patrick was a mechanic; Patrick was a carpenter; Patrick was a virtuoso engineer. He spent the month of May turning furniture into radios. He hid tuning dials in freezer cabinets, slid antennas under seat cushions, smoothed speaker grilles to the underside of coffee-tables. Armchairs were tuned to CBC Radio 2, chaises-longues to BBC Radio 3, La-Z-Boys to local top 40. Floor-lamps were adjusted until they picked up a perfect storm of static. It was a marvel of magpie components and wasteful expertise. Patrick finished his work. He went out of the house. When he came back, it was June. It was raining; there were no stars. He descended into the basement. He went to the fuse-box. He turned on the breaker, sent electricity into the system. The breaker was a radio. The stairwell was a radio. The doorbell was a radio. The marital bed was a radio. Everything was a radio, jubilantly howling. The whole house rang and spoke. It seemed to say, YOU WIN.
Pat Jordache - "Ukuu". Pat Jordache is Pat G, a founder of my beloved, departed Sister Suvi, a former member of Islands, a bass-sax-toting tour companion of Tune-Yards. He is one of Montreal's champions and cauldron-stirrers. Songs About The Future is his debut solo album, full of shimmering strum, baritone drawl, birdsong and smoke. Rumour has it, Pat lost the masters last week. Also, his passport. Are these MP3s the only things left? Are these jewels our inheritance? Songs About The Future is a noisy, blushing triumph; it better not be going anywhere.
[MySpace]
Posted by Sean at May 3, 2010 11:03 AM