WHY START NOW?
by Sean
Please note: MP3s are only kept online for a short time, and if this entry is from more than a couple of weeks ago, the music probably won't be available to download any more.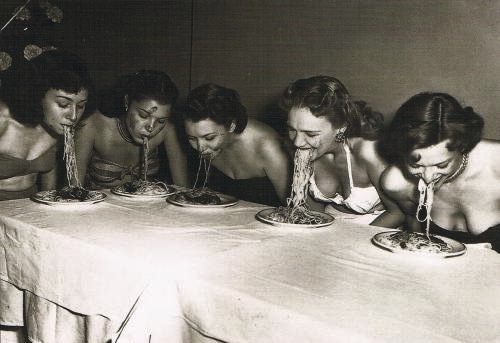 Reversing Falls - "Curse This Place". I posted this song almost a year ago, in an entry titled DEAFLY CRY. Montreal's Reversing Falls had made a riffwave anthem and I liked it a lot:
Reversing Falls grit their teeth, charge their guitars, but they know they cannot unmake the place, the town, that they are cursing. It is bigger than they are, crueller, fiercer and louder. That is what makes it worthy of cursing. As a band cowers in a basement rehearsal space, chugging, singing, spending one guitar-pick after another, the city stands permanent and beautiful around them. Its skyline is ambivalent, and its snowplows, and its nighttime spotlights, skimming the clouds. Curse the shine on this diamond, curse the love in these clutching hands.
I posted "Curse This Place", because it had been sent to me, but then the band wrote and said "actually, please take that down, we're still working on it". Now 12 months later, a different winter, and indeed a different "Curse This Place". Reversing Falls worked with Mark Lawson, they worked with Howard Bilerman, they worked with Unicorns' Jamie Thompson and a rinky-dink piano. They took four seasons to make "Curse This Place" better and they
really did make it better
. This charged electric enthem gained new backup vox, battery acid, a "Creep"-like stutter. It won itself some
torque
, a low-end to the high electric guitars, something close to conviction. They are still cursing the same damn place, the same draining town, but there's the sense they could indeed ram a chink into it. Someone will hear their unhappy, winning racket. Bravo.
[debut out April 19 / bandcamp]
(photograph from the Otto Bettmann collection)
Posted by Sean at January 10, 2013 10:59 AM