Women
Please note: MP3s are only kept online for a short time, and if this entry is from more than a couple of weeks ago, the music probably won't be available to download any more.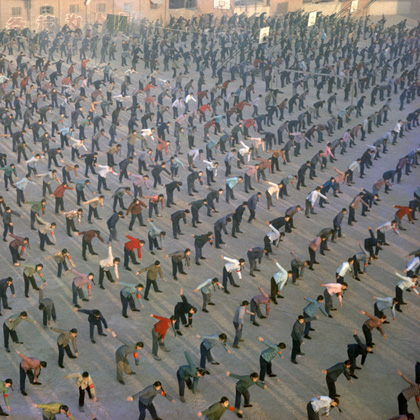 This band's name makes it awkward to talk about them, which I'm sure is intentional. Women are from Alberta. Women are men. Women made Women. It's a very interesting little record. Women decided to make it only 29 minutes long. But not in that "19 tracks in 18 minutes" bark punk kind of way. No, it's half songs half ambience, which is both very effective and inevitably a bit too clever. "Cameras" is the introduction to Women, and to Women. And it's pretty exciting. Only a minute long and I want to listen to more Women.
One of the four straight-ahead songs on the album, Black Rice is easily, casually (like a runner strolling over the line) the best. It comes out of a track of 3 minutes of pink noise, and it's a gorgeous smooth ride in an air-suspension old car. One of those big old ones. Through the light on an old tree-lined street. The thumping clapping drum, the tubular (yes, I did) bass, the piano plinks, they're all kind of carrying you, they're happening, but not to you, you're just floating. You're growing.
[Site]
--
Elsewhere: At McSweeney's, Walter Murch presents an article from 1896 written by a man reporting on what it's like to see a movie. It's completely marvelous, serious, fascinating, scary as hell.
Posted by Dan at June 3, 2008 4:05 AM