Won't Be Beat
Please note: MP3s are only kept online for a short time, and if this entry is from more than a couple of weeks ago, the music probably won't be available to download any more.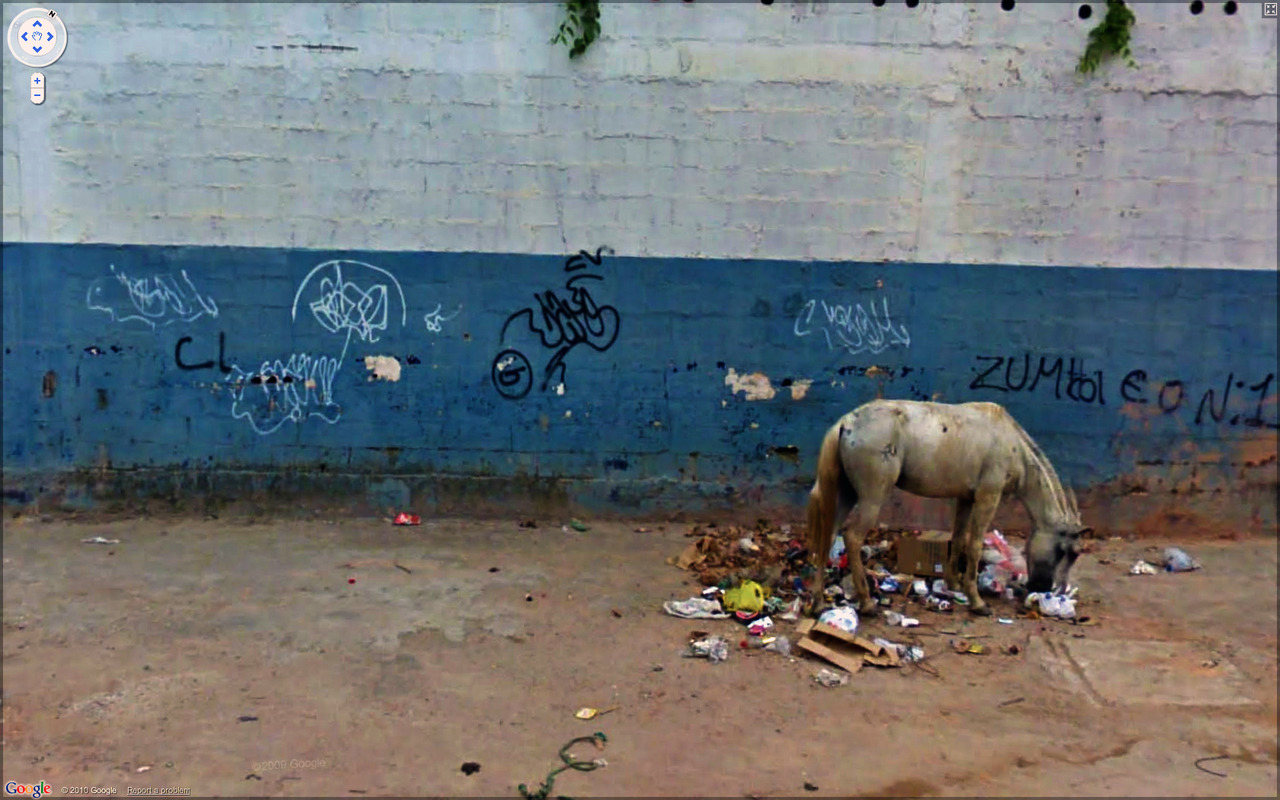 PS I Love You - "Don't Go"
&
Cher - "If I Could Turn Back Time"

twoyoutubevideosandamotherfuckingcrossfader.com
(put the slider in the very middle)
I live in the Dufferin Mall No Frills now. Have you ever been into one of these places? It doesn't actually matter - think about the name for a second and you'll know. Each individual franchise bears the name of its owner, plus a bunch of bananas like a sigil on the sign. There are a few oppressive banners in the produce; No Frills does not really fuck around with fonts. Ever second shelf has a smaller sign bolted to it that dates you: If you find a better price, just tell us. We'll match it.
The one in the Dufferin Mall belongs to a man named Joe; I know because of the signs. You don't always have to see someone to know. Welcome to Joe's No Frills. Joe's stubble. Real boots. Hey. The sting of whiskey, lawn-stains on the joints of his clothing, Export As. You see your brother? Joe's office isn't even in the back, or above, but in a single rented room in a medium-sized building in an industrial park roughly 34 minutes away if you are travelling by salt-stained Plymouth Sundance. Do you see your brother asking where's the plain waffles? Of course you don't, shit-for-brains. We've been out for a week. It's not my name on the sign, nor is it yours. Do you see that? Whose name is it? Pick up the broom. When he comes to the office he does it through the loading dock, up the harder stairs. He's not wrong about everything. You probably shouldn't ask so many questions.
A No Frills is by nature industrial. The yellow stock-shelves are metal but don't make a sound if you hit them, the ventilation systems surprisingly roomy, the kind of fluorescent lighting you'd only otherwise find in one of the worst offices you ever temped at in your mid-twenties or maybe an abortion clinic, that runs a faint x-ray over any human skin it touches - your acne scars, everyone else's acne scars. The music sounds like normal grocery store music, but pitched up on some wave you don't have access to, just enough that no matter how loud you listen to whatever's on your ipod the PA still pitches in and out through every third syllable, makes you seasick until you take out your headphones. The produce piling upward and shakes, thinly, like eggs about to hatch.
Every other person in a No Frills at 9 p.m. on a Wednesday looks like they have just been through a small fight, which in a sense I guess they have. Technically since there aren't any windows you can't read a dusk or night in the air like you might at a Metro, but you can track the other shoppers like light, by their pace and grip and angle, if you've got a decent place to perch. It's probably misguided to feel a kinship with the other people shopping somewhere just because you're there yourself - but then again there is the question. Sometimes, now that I live here, for hours at a time I just drift between lines holding a package of discount linguine in one fist, watching women buy towers of discount Kleenex with coupons and quarters. It's like being a ghost but I'm not a ghost, just here now, forever. The question is what's written right there on the sign if you know where to look: Welcome. Joe's. You're exhausted, sure, yes it's from work, you are always at work, but is how you are tired your own? On the blank walls, the flyers, or is your whole self so much thinner, more shot/shaken through that all it took was the untreated air of this place to dissolve the last breath of your own in your lungs? The store's official slogan, on corporate letterhead, is Won't be beat. Is it just that the moment you crossed in what border remained just dissolved? In the vents? Turned your self in to No Frills like the No Frills turns you. In the second it takes for the light to hit. Maybe. Or not; it's only a question. Try not to worry about it so much.
[Buy Death Dreams from Paper Bag Records]
[Buy Cher's Greatest Hits]
(image from 9eyes)
Posted by Emma at August 14, 2013 3:39 PM