WRONG AND SONGING
by Sean
Please note: MP3s are only kept online for a short time, and if this entry is from more than a couple of weeks ago, the music probably won't be available to download any more.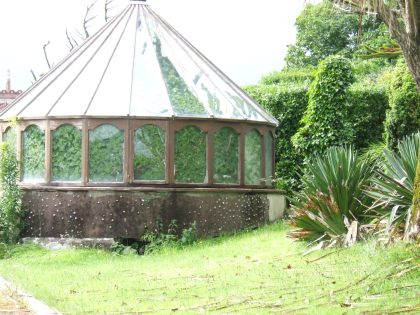 Karl Blau - "Before Telling Dragons". Karl Blau's Nature's Got Away is a weird album, with teeth and feathers and amplifiers. Bits of Harry Nilsson, the Zombies, Spoon, Smog. "Before Telling Dragons" is a forest anthem, recorded in a basement. Girl-group drums buried six feet under. A conversation with an electric guitar, all blurry blues and bird-coos. It's words of wisdom from a man who has eaten seventeen wild, unidentified red berries.
Karl Blau - "2 Becomes 1". This isn't a Spice Girls song. The Spice Girls never sang a line like "All the hardships / sail away". But this ballad, beautiful, organ-lit, distortion-warmed, is nevertheless a song for cinnamon girls, lavender girls, rosemary girls, wise girls and sage girls, lovers and fighters, girlfriends and wives, friends and friends, (and friends, my friends,) and long days that fade into night, and long nights that fade into day. And if you keep staring at a star, keep staring and don't look down, then you'll not lose that star even as the sun comes up and the noon comes hot and the sky's all bright. You'll still be able to see that star hidden in the high.
[stream the whole great album / out in September]
[photo by p boushel]
Posted by Sean at July 22, 2008 11:01 AM