Brink
Please note: MP3s are only kept online for a short time, and if this entry is from more than a couple of weeks ago, the music probably won't be available to download any more.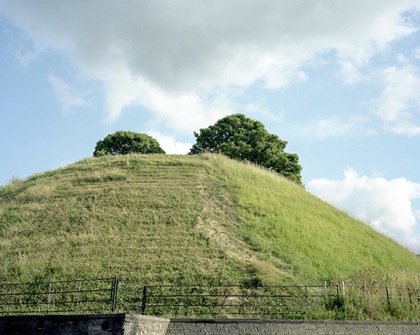 Markeh and Nevi want a child. Two men cannot conceive a child. Nor can they adopt. Markeh and Nevi live in a small town, they fear death if their neighbours were to discover that they are not like the other men their age who live together. Roommate is a word with two meanings in the local language; it means "co-lodger" as normal, but it also means "co-builder", as in a kind of teammate. Markeh and Nevi still used "roommate", but meant it really as "teammate". And they wanted a child. Markeh traveled to a doctor far out of town, and pretended to be a husband lacking potency to impregnate his wife. "Is there anything...else I can do?" The doctor had a leering look, he had an air of tired violence. Too many patients asking too many miracles. "Get your friend to bed your wife. Turn out the lights, she may not know the difference." Confused and upset, Markeh arrived home to find Nevi gone, a note: singing. He went to Valeth, the green hill, where Nevi would sing some nights. When he sung he sounded possessed, as if God himself were passing through him, as if all the ghosts of all the dead were passing through him. When he sang he seemed to bring things into being that were not there before, notes that do not exist in pretty songs. He sang, near screaming, for nearly an hour. Markeh loved him and watched him and sighed. [Buy]
Adriano Celentano - "Prisencolinensinaiciusol"
FIRST CONFIRMED CASE OF ALIEN SEDUCTION. PROOF OF ALIEN NATURE: INCOMPREHENSIBLE USE OF GRATUITOUS HARMONICA. PROOF OF SEDUCTIVE NATURE: LISTEN TO THAT PULSE. [Buy]
(image)
Posted by Dan at December 7, 2010 1:57 AM