DRY ROASTED
by Sean
Please note: MP3s are only kept online for a short time, and if this entry is from more than a couple of weeks ago, the music probably won't be available to download any more.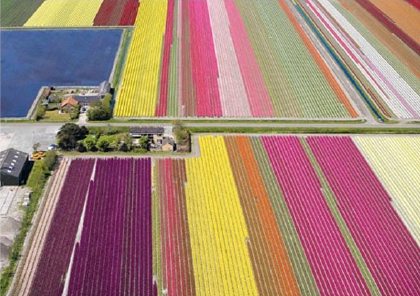 Tindersticks - "Peanuts (with Mary Margaret O'Hara)". The waves were so small. They were so small you could hardly feel them. As if it were July and we were at the lake, freshwater at our toes; but it was February and we were at the coast. The Pacific rested against the beach like a sheet of mottled glass. The breeze slept through my shirt like a woman's breath. This thought made me raise my face, made me look at you, and you laughed. Something in the salty air made you laugh.
When it got dark we strolled through the sand to the boardwalk, trailing chutes. On your bare shoulder lay a fine, dry dust. I wiped it away with my thumb. You leaned your ear to my hand. The waves made a soft sound as we walked under the sodium lights. There were old men with ice-cream cones and little girls with toffee-apples. There were sections of shadow and sections of light, draped fronds of seaweed, tiny seashells balanced on garbage-bin rims. There were peanuts, roasted & salted & sugar-glazed & plain. The paper bags were perfect. We bought the sweet kind and they were still warm.
Our stride was the same. I ate a peanut and lowered my hand and the backs of our fingers brushed. I think I was probably in love. I ate another peanut and again the backs of our fingers brushed. There were boats on the horizon, invisible save for their lights. The sea, the sky and the whole night were invisible save for the boats' glimmering lights. We had three more nights together. We walked along the boardwalk, the whole length of that glimmering.
[buy]

Pill Wonder - "Restless". Tape loop, VHS blur, nostalgia & childhood & adolescence and all those things; but also steel drums, shopping mall radio, that pop song you can't quite sing. The melody's lush & full - the chorus so entire that it's almost an anthem. But it falls away so fast, slips like ice in a hot hand. And all you remember is the bass drum.
[while i'm generally a fan of Fluffy Lumbers, Real Estate, and the higher-profile Underwater Peoples dudes, it's this track that is the clear highlight of their Winter Review - download/buy]
---
Boulder Pavement is a new & gorgeous web journal launched by the Banff Centre, where I spent time last summer. The design is gorgeous, but the content's the thing. Favourites from the first issue: Granzow's wood and glass ventriloquist dummies, Hartman's tentative conversations with icebergs, Davies's short poem, and Perrin's gentle, precise meditation on landscape and loss.
Posted by Sean at January 25, 2010 12:51 AM