Peaceful Third Grade
Please note: MP3s are only kept online for a short time, and if this entry is from more than a couple of weeks ago, the music probably won't be available to download any more.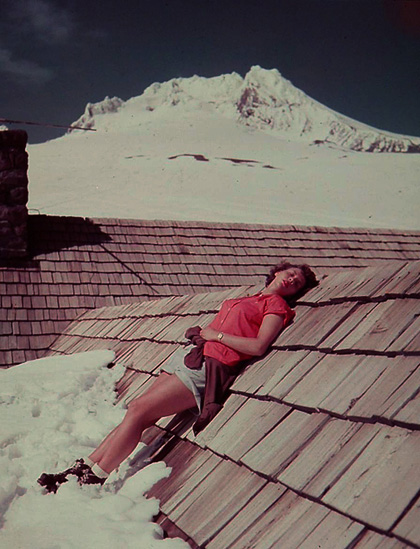 [LIFE magazine via the astounding nevver blog]
Abe Vigoda - "Wild Heart" (removed by request)
A stack of chips as tall as my chest. A wheelbarrow of chips, a hearty wagon, a shopping cart. I sold everything to get this many chips, sold my bike, my computer, even my winter boots. I take a free drink and head to the high rollers hallway, my pant cuffs wet with melting snow. My shirt sweaty and my heart beating fast. I sit next to a frowning man and another fatter man. I introduce myself to everyone, which I shouldn't do, I shouldn't do that. I check my wallet one last time, yep, this is it. I say, "room enough for a wheelbarrow?" which I shouldn't say either, the dealer looked like he chewed a peppercorn when I said that. "Chips on the table, please," says the dealer, do they call it a dealer when he just spins a wheel? It takes about ten minutes but I get all the chips on the table, and a crowd has gathered by this point. "He's awesome," I heard one lady say, which I try not to think about. I push my chips to the center of the table, somewhere among the numbers, and I suddenly wonder how long it would take to have a portrait of myself painted, how could I sit still for that long? The dealer waves his hand over the chips like he's casting some kind of spell, and with a wink, "no more bets."
[Buy old Abe Vigoda]
[previously (song)]
[previously (band)]
Posted by Dan at January 2, 2009 2:35 PM