To Sleep On A Bed For Ten Hours
Please note: MP3s are only kept online for a short time, and if this entry is from more than a couple of weeks ago, the music probably won't be available to download any more.
I know this album came out in February, but I've never been a big Yoko fan (no reason, just didn't think of it) so forgive me that it's gone unmentioned all this time. Her album of remixes and re-visits, Yes, I'm A Witch, has some startling stuff on it. Truly wonderful things. Here are two:
Ono with The Flaming Lips - "Cambridge 1969 / 2007"
This instrumental is introduced by Ono, sounding as if she's on stage at a recital, and then is consumed and spirited away by The Flaming Lips. The song takes off, as many songs by The Flaming Lips tend to do, like a spaceship, and keeps whirring and pulsing the whole way. But with the kind of smiling excitement found in Je Suis France or Holy Fuck, it's currently unlike them as a band. This sounds like their old material, and it's the greatest song they've made in a while.
Ono with Cat Power - "Revelations"
The new Cat Power with the same old Ono. If this song were a face, and I think it is, it would be tender and a bit saggy, and wrinkled in all the good places. The piano would be the shape of the skull, the cheekbones, the "line" of the face, Cat Power's slender carved beauty and almost-perfect symmetry. The smile and the speech would be Ono's, her little mouth giving the pink-love-cloud lyrics and warm grins in between. And the eyes, I think would be John Lennon's, no telling how much of this beauty came from him or rubbed off on him, but his soul present nonetheless, looking out silent and without opinion or gender.
These are the kind of revelations you make apart from something, the kind of things you see after a long time, on a deathbed. Nice, valid, but pointless.
[Buy]
--
I'm in a play that starts tonight. If you're in Montreal and you're already sick of Pop Montreal, come to Legend of the Barbarian at Theatre Ste. Catherine (264 Ste. Catherine E.) at 8pm tonight. 6$. It officially opens next wednesday and runs for 2 weeks.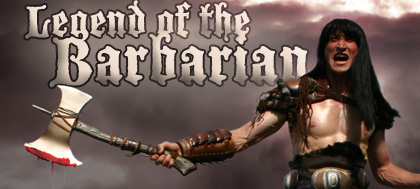 Posted by Dan at October 4, 2007 2:10 AM