RICHER THAN TREES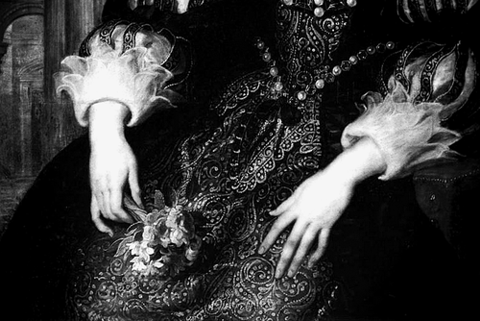 AroarA - "Crying Out For Me". AroarA formed last year, the partnership of two musicians I have long admired: Andrew Whiteman and Ariel Engle. Whiteman's work I knew best from recordings - for his work as Apostle of Hustle, and as a member of Broken Social Scene. Engle was more elusive - although she has past projects, no recordings ever came close to the heart-stopping/heart-starting effect of her live performances. One of the city's most admired singers, Engle has performed with everyone from Feist to Socalled, Jerusalem In My Heart to Martha Wainwright. She has that rare, rare singer's gift - the kind of voice that changes the gravity in a room, drawing everything toward her silhouette. Magnetic, bewitching, undeniable as a hot coal.
Engle and Whiteman are husband and wife. AroarA, therefore, is more than a band: it's something lovers are doing with their lives, together. From this, the group's music gains a seriousness, a sensuousness. AroarA's songs inherit part of their intimacy: these songs are the sum of a thousand touches, a million glances. Hearing AroarA's mingling voices, cigar-box guitars, I imagine the moments on the periphery: dusk drives, breakfast-table debates, midnights.
Which brings me to this first release, a self-titled EP, five songs from their In The Pines LP. It's called In The Pines because Alice Notley wrote a book of poetry called In The Pines, and AroarA's songs use Notley's poems as lyrics. The songs don't just borrow scraps of stanzas: I believe these are Notley's complete poems. Because of this, there's a certain formality to these songs - a "literariness", for lack of a better word, that can at first feel like a thin paper screen. There are big words, literary allusions; this is free verse, not pop-song rhyme.
That can be the first impression, but it fades. Especially now that AroarA have completely finished these songs, adding strings and brass to voice and beats and guitars, with mixing by Sandro Perri, these tunes are lush, not formal. They are direct, not mediated. Engle and Whiteman are staring at us, at each other, as they sing. Yes, In The Pines has a concept. But this music is hot and intimate. AroarA's use of Notley isn't a cerebral exercise, a scheme for arty recognition, or even a shortcut to a Canada Council grant. Notley's In The Pines was simply beloved. It was one of Engle and Whiteman's private secrets, a set of passwords. A pillow book. Part of two lovers' secret code.
Now, they sing those secrets. "Crying Out For Me" feels at once like a lesson and confession; a revealing of oneself. It feels troubled and changing - seeking, glimpsing. You seek and then you glimpse - there; there. AroarA sink and seek and shout "Goodnight Irene!". They let clear & muffled sounds roam over a scuzzy beat. They rasp warnings, they console. They make a beautiful sound. Some of the harmonics here are sinister, unresolved. And then there comes a line where the mist parts, and the sun is low, and every angled form seems to shiver with promise.
(image from Rubens' Anne of Austria)
Posted by Sean at
11:40 AM
|
Comments (1)