2014 GUIDE TO POP MONTREAL
by Sean
Please note: MP3s are only kept online for a short time, and if this entry is from more than a couple of weeks ago, the music probably won't be available to download any more.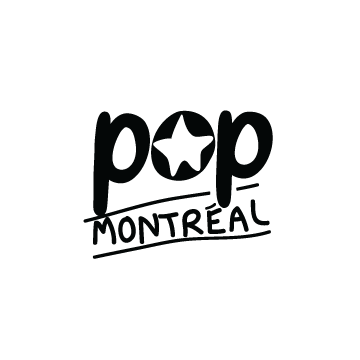 Pop Montreal, the city's most terrific music festival, returns this month. It's a five-day bash that transforms the town into a showcase for dazzling artists from across Quebec, North America and beyond. Although I'm personally going to miss a big chunk of it (Toronto, I hope you'll come see me), I wanted to give Said the Gramophone readers some hints for navigating Pop Monty's legions of shows.
As I've said before, Pop Montreal is our SXSW, our ATP, hundreds of musicians piling into venues across the city, from churches to concert-halls, conjuring rackets. Gigs are complimented by films, dance-parties, dozens of free talks, events, barbecues, craft-fairs and froo-fra. No matter your budget, there is delirious racket to be found.
After years of doing Pop, I feel the important thing is to seek out the most extra-ordinary moments. That's the key thing - the extra ordinary. Many of Pop's shows are like any other - a major or mid-level indie touring act, visiting town for an evening show. I say: during Pop, don't waste your time on that shit. This year, for instance, forget about Panda Bear, Mutual Benefit or even Timber Timbre. Skip Against Me, unless you're a massive Against Me fan. Instead, seek out the stranger things. The one-offs, rare bookings, alternative venues, or perfect mixed bills. The showcases that pack a gang of friends into a single room, capturing an autumn moment that'll never be repeated. And don't run around so much that you don't have any fun.
This Guide
As always, this Guide is my guide to Pop. It's not a universal guide. It is personal, subjective, honest. I recommend the things I love, the things I am curious about. And I leave out the things - even if they're highly touted - for which I'd have to fake excitement. Take everything with seas of salt.
I made similar guides in 2008 and 2009, 2010, 2011, 2012 and in 2008 also wrote up my experiences for McSweeney's.
If you're a visitor to Montreal, please take advantage of the city's Bixi bike rental system. Please also look at the sidebar on the right, where Said the Gramophone has some local recommendations (they're mostly restaurants).
How to Use This Guide
I suggest you use this guide in conjunction with the schedule on Pop's great new website. (It's particularly handy to sort the schedule by venue.) I think there's good app stuff too, but I don't have a smartphone so you're on yr own.
Pop HQ
If I refer to Pop HQ, I am referring to their registration/box-office/symposium/gallery space at L'ancienne École des beaux-arts de Montréal, located at 3450 St-Urbain, corner of Sherbrooke.
Tickets and Passes
Free stuff. Lots of Pop is completely free. There are afternoon concerts, art openings, barbecues, installations, record and craft fairs, as well as workshops, lectures and conversations between artists. The free Symposium - the name for Pop's "conference" component - is very often my favourite part of the whole festival: all these remarkable events - hilarious and interesting conversations, demos, jams, with some of the fest's biggest artists. Symposium programming is tragically underattended: don't miss it.
Buy tickets. Most Pop concerts are like any other concerts, year-round: you can buy tickets at the door, online, or at the record shops listed here. Almost everything's cheaper if you buy it in advance. Setting aside the free shows, most gigs cost between $10 and $30, which typically includes a bill of two to four bands. Buying tickets is really the simplest way to do Pop - figure out the concerts you want to see, buy the ticket, show up. For $10 you can also get a one-day Pop Hopper upgrade to any ticket. (See below.)
Pop Hopper upgrades. When you buy a Pop Montreal concert ticket, $10 more will net you a one-day Pop Hopper pass for the same date. These passes are for people who wish to skim and graze between shows, visiting several venues in a single night. Pop Hopper passes don't guarantee access - most concerts have a certain allotment of Pop Hoppers they will allow in, and some high-end gigs won't allow any Pop Hoppers at all. Please note: Pop Hopper upgrades require planning. You can only buy them when buying tickets online, or by dropping by Pop HQ, 12pm-8pm.
Discovery pass. New this year is Pop's $50 Discovery Pass. Each of these things gives you $50 credit toward any Pop concerts, plus free entrance to one Little Burgundy late show (like Twin Shadow, Mozart's Sister or JJ Fad) and one free beer.
Super Pass. For $300, do more or less whatever the hell you want.
Top Six

Recommendations over several days
Besides the concerts and Symposium events, Pop has a couple more important segments. Crucially, there's Art Pop, with visual arts exhibitions which are mostly on all week, and Film Pop, with a series of specially curated movies. I've only recommended a couple Film Pop events below, so if you're a cinephile be sure to browse the listings yourself.
Do your holiday shopping early: Pop's massive, excellent art&craft fair, Puces Pop, takes place Friday (14h-20h), Saturday and Sunday (11h-18h) in the Église Saint-Denis (5075 rue Rivard - by Laurier metro). Those days there's also a record fair in the basement of the Ukrainian Federation (Sat-Sun, 11h-18h). Finally, if you're a parent, do look into the often-overlooked Kids Pop.
Daily Event Recommendations
Most days, I break things down as follows:
| | |
| --- | --- |
| Anchor your evening: | The ticketed shows that deserve your doubloons, usually including several acts. |
| Roam: | The night's other best sets, for those with slimmer wallets, super passes, Pop Hoppers, or a sense of adventure. |
| Roll the dice: | The day's foremost curiosities and gambles - could-be treasures and maybe-flops. |
And then a list of the day's highlights, as far as I can tell. It's important to note I am not listing entire bills - just my highlights. So check the program for full set-times.
I highly recommend everything on these lists, but everything listed in bold is CAN'T MISS.
This list has been made using the Pop's updated online schedule of September 5. All dates/times are as best as I know.

Wednesday, September 17
Anchor your evening:
Two fine options:

Oblique folk music at the Ukrainian Federation: Sun Kil Moon's Mark Kozelek returns to Montreal at long, long last. I'm a huge fan of Sun Kil Moon's debut, and of Kozelek's work as Red House Painters; for years, I've been asking Pop to bring him to town. Still, I'm keeping my expectations low: he is a cranky genius. (With opener James Irwin, a local gem.)
Balattou's diverse, cheap, DIY party. With Light Fires' fabulous femme-pop and Young Paris's relentlessly energetic hip-hop. In that magic, mirrored space, these sets are going to be incredible.

Roam:
You can't go wrong by starting Pop 2014 with free drinks and arguing about records. Visit the launch party then stick around to hear critics (including grand jurist Lorraine Carpenter) discussing which album should win Canada's most important music prize. And at 7:30, more great thinky times: Montreal's mensch/super-producer Howard Bilerman, chatting with the legendary engineer Steve Albini.

Come nightfall, we'd be fools to miss Big Brave - heavy and minimal, the city's most exciting new rock band. And I'm delighted to welcome back the World Provider's burnished, clever synth-pop.

Roll the dice:

Kid Congo Powers has played with everyone from the Cramps to the Fall to the Bad Seeds. Pop promises "a geisterbahn into the hypnagogic". OK!
16h30 - Polaris music prize Salon [Pop HQ - free]
18h - Opening party (free beer, music, art) [Pop HQ - free]
18h30 - James Irwin [Nouveau Palais - free]
19h30 - Steve Albini in Coversation with Howard Bilerman [Pop HQ - free]
21h - James Irwin [Ukrainian Federation - $30]
21h - Gabriel Lambert Trio [Café Resonance - $7]
21h30 - Light Fires [Balattou - $10]
12h - OHARA [Quai des Brumes - $10]
22h - Sun Kil Moon [Ukrainian Federation - $30]
22h - Daniel Isaiah [Nouveau Palais - free]
23h - Kid Congo Powers & the Pink Monkey [Divan Orange - $10]
23h30 - Big Brave [L'Escogriffe - $10]
00h - The World Provider [Casa del Popolo - $10]
00h30 - Young Paris [Balattou - $10]

Thursday, September 18
Anchor your evening:
The bizarre basement at Piccolo Rialto is going to be a devastating place on Thursday. It's hard for me to imagine how Carla Bozulich can open a show, with her songs like beautiful wrecks. But she will. And then a homecoming for one of the city's most buzzed-about groups, a band that's only kinda from Montreal but who will be embraced as returning kin; and Ought are great, chugging and charismatic, like Pulp if they were signed to Dischord Records in 2012.

Roam:

So many incredible one-two punches tonight:I'm also really smitten with recent noise-pop from Petra Glynt and Look Vibrant, and despite my mixed feelings about Alden Penner's new LP, his last solo gig was awesome. Besides: treat it as a warmup for Sunday's Unicorns reunion.

Roll the dice:

Cooking with Steve Albini? Beyond that, there's a beautiful riddle to Pale Eyes' Colin Stetson-sampling rock, and Mozart Sister's midnight set will probably melt us all to pieces.
13h - Stop Being an Idiot and Make Every Show of Your Tour Count panel [Pop HQ - free]
13h30 - Cooking demo with Steve Albini [SAT FoodLAB - $25]
19h - Look Vibrant [Divan Orange - $8]
20h - Silverkeys [Cagibi - $10]
21h - Nancy Pants [Cagibi - $10]
20h - Against Me! [Metropolis - $27]
20h30 - Monomyth [L'Escogriffe - $10]
21h30 - Nap Eyes [L'Escogriffe - $10]
21h30 - Carla Bozulich [Piccolo Rialto - $12]
22h - Petra Glynt [La Vitrola - $10]
22h - Pale Eyes [Il Motoro/Le Ritz - $10]
22h30 - Ought [Piccolo Rialto - $12]
23h - Alden Penner [Sala Rossa - $12]
23h15 - The Mouthbreathers [Brasserie Beaubien - $10]
00h - Kappa Chow [Brasserie Beaubien - $10]
00h - Monomyth [Barfly - $10]
00h - Mozart's Sister [Le Late Night Little Burgundy - $15]

Friday, September 19
Anchor your evening:
A night of showcases:

Paper Bag Records have programmed a great showcase of Canadian indie rock, featuring PS I Love You, the Rural Alberta Advantage, the sinuous pop of Mozart's Sister, and a debut for Wayne Petti's Grey Lands project;
There's also very cool stuff happening at La Vitrola, where Wavelength have put together two of Toronto's best weird-pop acts, Petra Glynt and Bernice, with artists including Montreal's terrific Maica Mia (who recalls Cat Power at her electric barest).
And at Sala Rossa, local label Arbutus Records negotiates its awkward pubescence by celebrating a roster that includes new signee Lydia Ainsworth, who makes midnight electropop, and slinky indie rock by TOPS.

Roam:
Rain the Color of Blue With a Little Red In It is a Touareg reimagining of Purple Rain, starring Mdou Moctar. Do I need to say anything more? I'll see you there. (Alas, this screening has been postponed.) I strongly encourage you to slip in to see Li'l Andy's country set, or to dive deep into the challenging, rewarding work of Damon & Naomi.
Roll the dice:

Ronnie Spector's Beyond the Beehive talk, mixing archival materials with music and recollections, might be splendid indeed. (Too bad it's so pricy.)

13h - Diamond Bones [Parc de la Petite-Italie - free]
16h - James Irwin [Empire Exchange - free]
16h15 - Phil Collins + Damon & Naomi artist talk [Pop HQ - free]
16h30 - Scott Rodger lecture/interview [Pop HQ - free]
18h - Rain the Color of Blue With a Little Red In It screening [De Seve cinema, $???]
20h - Li'l Andy [Petit Campus - $10]
20h - Damon & Naomi soundtrack Fortune [Pop HQ - $15]
20h30 - Ronnie Spector's Beyond the Beehive [Rialto - $35]
21h - Grey Lands [Cabaret du Mile End - $16]
21h15 - Bernice [La Vitrola - $10]
22h - Mozart's Sister [Cabaret du Mile End - $16]
22h - Soul Khan [SAT - $25]
22h30 - MORI [Cabaret Playhouse - $10]
22h45 - Lydia Ainsworth [Sala Rossa - ???]
22h45 - Maica Mia [La Vitrola - $10]
23h - Diamond Bones [Divan Orange - $15]
23h - PS I Love You [Cabaret du Mile End - $16]
23h15 - Timber Timbre [Metropolis - $30]
23h30 - Petra Glynt [La Vitrola - $10]
00h - The Rural Alberta Advantage [Cabaret du Mile End - $16]
00h15 - TOPS [Sala Rossa - $???]
1h - Construction & Destruction [O Patro Vys - $10]
1h30 - Hilotrons [Cabaret Playhouse - $10]
2h - Twin Shadow [Le Late Night Little Burgundy - $15]

Saturday, September 20

Anchor your day:
Saturday boasts a cornucopia of riches!

The line-up involves too many acts to highlight them all in the listings below, but Saturday's free, all-day Passovah showcase at Divan Orange is just incredible. A slate of so many awesome things, all of which deserve your time, and all of which I've recommended seeing at other times during the festival. Just come and see them all today: Maica Mia, Noni Wo, Daniel Isaiah, Nancy Pants, Holy Data (new from Ancient Kids' Jordan Robson Cramer).
In the early evening, there's a stunning pairing on the Ubisoft Roof: Myriam Gendron, who made an incredible record turning Dorothy Parker's prose into folk songs, and Arcade Fire's Sarah Neufeld, whose debut (instrumental) solo album is a work of quiet, humble wonder.
Later, another Arcade Fire-ee, Richard Reed Parry, is presenting his solo work - in this case, recent classical compositions - at the Red Roof church. Esmerine open. This will be a great show.
And one more Saturday concert is a feat of programming: beloved local singer Katie Moore appears with outsider folkie Diane Cluck, plus North Carolina country duo Hiss Golden Messenger.
Later that night, the city's hippest new label showcases four of its acts, all of which blend louche pop, nimble guitars, and psychedelic quiver: Noni Wo, Pat Jordache, the Group Sound, and Vesuvio Solo. Recommended.

Roam:
Don't overlook another marvelous Fixture Records showcase, with bending electric treasures like Brave Radar and Freelove Fenner, plus the Dot Wiggin Band, led by a former member of the Shaggs. Have lunch at Nouveau Palais, with the Sin and the Swoon's perfect country harmonies. Spill into the city's most famous cabaret with the riotous Orkestar Kriminal. Drop in oh WHY?. If you missed Big Brave on Thursday, catch them tonight in even grimmer environs. And some great stuff at Symposium today, including the 13h30 panel ft emissaries from Weird Canada, Constellation and Misery Loves Company.

Roll the dice:

Speaking of the Symposium - Josh Dolgin is moderating a psychedelic keyboard masterclass with Ethiopian-born Hailu Mergia. You can attend a talk by JJ Fad, too - or else just drop in much, much later, when the groundbreaking rap trio will perform "Supersonic" and more. Their openers seem great too.

Finally, the day's third batch of newlyfancy-free Arcade Fire members will be playing basketball with Bon Iver and some NBA stars at the McGill gym. No word yet about half-time entertainment or organ music. (Honestly, this event's highlight is rarely the game.) All proceeds to charity.
12h - Cash Music panel [Pop HQ - free]
13h - Dance workshop with Brontez Purnell Dance Company [Pop HQ - free]
13h - Conversation with JJ Fad [Pop HQ - free]
13h - The Sin and the Swoon [Nouveau Palais - free]
13h30 - Are We All Digital Sharecroppers Now? panel [Pop HQ - free]
14h - Maica Mia [Divan Orange - PWYC]
14h30 - Haili Mergia soul-jazz masterclass with Socalled [Pop HQ - free]
14h30 - Pop vs Jock celebrity basketball game [McGill Sports Centre - $20]
15h - Noni Wo [Divan Orange - PWYC]
16h - Bernice [Empire Exchange - free]
16h - Daniel Isaiah [Divan Orange - PWYC]
17h - Nancy Pants [Divan Orange - PWYC]
18h - Myriam Gendron [Ubisoft Roof - $23]
19h - Sarah Neufeld [Ubisoft Roof - $23]
20h - Holy Data [Divan Orange - $10]
20h - Diane Cluck [Ukrainian Federation - $15]
21h - Esmerine [Red Roof - $18]
21h - Hiss Golden Messenger [Ukrainian Federation - $15]
21h - Schoolboy Q [L'Olympia - $85?!!]
21h - Vesuvio Solo [Pop HQ - $10]
22h - Katie Moore [Ukrainian Federation - $15]
22h - Noni Wo [Pop HQ - $10]
22h - Orkestar Kriminal [Cabaret Cleopatra - ???]
22h - Syngja [Cabaret Playhouse - $10]
22h - Richard Reed Parry [Red Roof - $10]
22h - Brave Radar [Sala Rossa - $13]
22h - Li'l Andy [Nouveau Palais - free]
22h - Panda Bear [Rialto - $25]
22h45 - Freelove Fenner [Sala Rossa - $13]
22h30 - Lakes of Canada [Nouveau Palais - free]
23h - Ty Segall [Club Soda - $18]
23h - The Lovely Feathers [Divan Orange - $10]
23h - WHY? [La Vitrola - $18]
23h - Deafheaven [Il Motore/Le Ritz - $20]
23h - Pat Jordache [Banko Gotiti - $10]
23h30 - Dot Wiggin Band [Sala Rossa - $13]
00h - Big Brave [Brasserie Beaubien - $10]
00h - Dishwasher [Divan Orange - $10]
1h - Donzelle [Le Late Night Little Burgundy - $15]
1h50 - Prison Garde [Le Belmont - ???]
2h - Nego Mozambique & Zuzuka Poderosa [Cabaret Playhouse - ???]
2h - JJ Fad [Le Late Night Little Burgundy - $15]

Sunday, September 21
Anchor your day:
For a brief window, somewhere between Godspeed's glowing, red rockets and Arcade Fire's ice-storm, the Unicorns were the biggest indie band in Montreal. They were ramshackle and cherubic, genius and fuckd, a marriage of tensions that expressed itself as fraying pop. I loved them, and was maddened by them; and when they finally broke up it felt like it had always been an inevitability. Now, after almost a decade in the wilderness, Alden and Nick and Jamie reunite. Metropolis is, I think, the biggest Montreal venue they've ever headlined. They are bringing along Adam Brown, a wiry rocker from forever ago, and Light Fires, the gender-swapping pop-show of Gentleman Reg Vermue. It's going to be great, or terrible, but probably great. I wish I was in Montreal to see it.

Another excellent full set takes place late on Sunday night: Poirier, one of the country's best DJs; vivacious Kinshasa/Montreal soul-pop from Pierre Kwenders; then great calypso courtesy of Calypso Rose and the Polaris-nominated Kobo Town.

Roam:
Maher Shalal Hash Baz are one of the great, strange bands of the past 15 years. Born in Japan, based in Scotland, they mix Captain Beefheart's experimentalism with Belle & Sebastian's twee shamble. They are diffuse and brilliant. I've never seen them, but I long to; and at Pop Montreal they will perform in the city's single greatest performance space, doing a show that involves "the live firing of handmade ceramic pieces". This is my number one pick for the 2014 festival.

In addition: Elizabeth Anka Vajagic, an extraordinary singer, returns for a rare performance, alongside Suzanne Vega. And don't forget Stars, who will be playing their dazzling bedroom rock in a tiny, intimate space.
16h - Maher Shalal Hash Baz [Casa Del Popolo - $10]
14h - Personal Archiving for Musicians talk [Pop HQ - free]
15h30 - Origins of the Montreal Underground 1965-1975 panel [Pop HQ - free]
20h - Stars [Studio Breakglass - ???]
20h30 - The Adam Brown [Metropolis - $27]
21h - Elizabeth Anka Vajagic [Ukrainian Federation - $30]
21h05 - Each Other [Metropolis - $27]
21h50 - Light Fires [Metropolis - $27]
22h - Suzanne Vega [Ukrainian Federation - $30]
22h30 - Unicorns [Metropolis - $27]
21h - Ainsley McNeaney [Petit Campus - ???]
21h45 - Kalmunity Jazz Project [Cafe Resonance - $8]
23h - Poirier [Le Late Night Little Burgundy - $15]
00h - Pierre Kwenders [Le Late Night Little Burgundy - $15]
1h - Calypso Rose & Kobo Town [Le Late Night Little Burgundy - $15]

Fin
There you have it. Follow me on Twitter for updates as I get them. And I'm sure I've missed tons of great things - leave your own recommendations in the comments.
Posted by Sean at September 8, 2014 9:00 AM

about said the gramophone
this is a daily sampler of
really good songs
. all tracks are posted out of
love
. please go out and
buy the records
!
to play a song in your browser, click the

. to download a song, right-click the link and choose 'Save as...'
all songs are removed within a week or two of posting.
said the gramophone
launched in march 2003, and added songs in november of that year. it was one of the world's very first mp3blogs.
if you would like to say hello, find out our mailing addresses or invite us to shows, please get in touch:
montreal, canada:
sean
toronto, canada:
jordan
toronto, canada:
dan
please don't send us emails with tons of huge attachments; if emailing a bunch of mp3s etc, send us a link to download them. We are not interested in streaming widgets.
if you are the copyright holder of any song posted here, please
contact us
if you would like the song taken down early. please
do not direct link
to any of these tracks. please love and wonder.
"and i shall watch the ferry-boats / and they'll get high on a bluer ocean / against tomorrow's sky / and i will never grow so old again."
about the authors
Sean Michaels
lives in Montreal. He is a writer, critic and author of the theremin novel
Us Conductors
. Follow him on
Twitter
or reach him by email
here
.
Dan Beirne
is an actor and writer living in Toronto. Any claim he makes about his life on here is probably untrue. Email him
here
.
Jordan Himelfarb
lives in Toronto. He is an opinion editor at the
Toronto Star
. Jordan's posts appear at Said the Gramophone only on the last Wednesday of every month. Email him
here
.
Site design and header typography by
Neale McDavitt-Van Fleet
. The header graphic is randomized: this one is by .
our patrons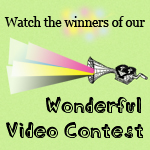 search
Archives
elsewhere
our favourite blogs
(◊ means they write about music)
Back to the World
La Blogothèque
◊
Weird Canada
◊
Destination: Out
◊
Endless Banquet
A Grammar (Nitsuh Abebe)
◊
Ill Doctrine
◊
A London Salmagundi
Hoot.ch
◊
Petites planétes
◊
Gorilla vs Bear
◊
Herohill
◊
Silent Shout
◊
Clouds of Evil
◊
The Dolby Apposition
◊
Awesome Tapes from Africa
◊
Molars
◊
Daytrotter
◊
Matana Roberts
◊
Pitchfork Reviews Reviews
◊
i like you [podcast]
Musicophilia
◊
Anagramatron
Nicola Meighan
◊
Fluxblog
◊
radiolab [podcast]
CKUT Music
◊
plethoric pundrigrions
Wattled Smoky Honeyeater
◊
The Clear-Minded Creative
Torture Garden
◊
LPWTF?
◊
Passion of the Weiss
◊
Juan and Only
◊
Horses Think
White Hotel
Then Play Long (Marcello Carlin)
◊
Uno Moralez
Coming Up For Air (Matt Forsythe)
ftrain
my love for you is a stampede of horses
It's Nice That
Marathonpacks
◊
Song, by Toad
◊
In Focus
AMASS BLOG
Inventory
Waxy
WTF [podcast]
Masalacism
◊
The Rest is Noise (Alex Ross)
◊
Goldkicks
◊
My Daguerreotype Boyfriend
The Hood Internet
◊
things we like in Montreal
eat:
st-viateur bagel
café olimpico
Euro-Deli Batory
le pick up
lawrence
kem coba
le couteau
au pied de cochon
mamie clafoutis
tourtière australienne
chez boris
ripples
alati caserta
vices & versa
+ paltoquet, cocoa locale, idée fixe, patati patata, the sparrow, pho tay ho, qin hua dumplings, caffé italia, hung phat banh mi, caffé san simeon, meu-meu, pho lien, romodos, patisserie guillaume, patisserie rhubarbe, kazu, lallouz, maison du nord, cuisine szechuan &c
shop:
phonopolis
drawn + quarterly
+ bottines &c
shows:
casa + sala + the hotel
blue skies turn black
montreal improv theatre
passovah productions
le cagibi
cinema du parc
pop pmontreal
yoga teacher Thea Metcalfe
(maga)zines
Cult Montreal
The Believer
The Morning News
McSweeney's
State
The Skinny
community
ILX