REPEAL THE DECISION
by Sean
Please note: MP3s are only kept online for a short time, and if this entry is from more than a couple of weeks ago, the music probably won't be available to download any more.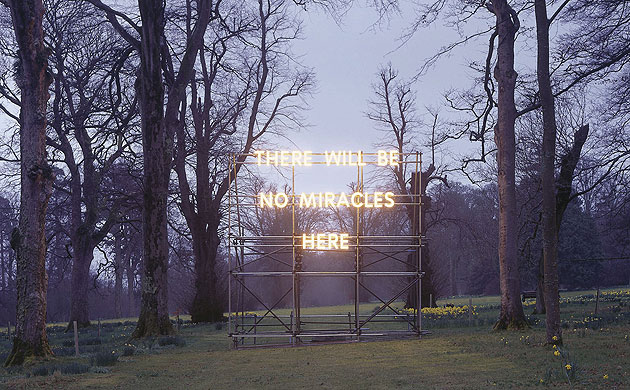 Rachel Ries - "Here We Lie In Wait". A little over a month ago, I think, we biked around Mile End looking for bonfires and then when we failed, some time near 3 a.m., some friends came back to my place. We played quiet songs and talked and opened a bottle of champagne and a little bit of whiskey, and some of us lay on the floor as the night stretched on, like cloth, like good strong cloth, and dawn was unthinkable even at 4 or 5 a.m. I was a little in love and my tiredness felt just like a silver lining on my heart, so that if you rapped it with your knuckles it would make a long, low ring. Rachel Ries has written a song about quitting drinking and finding God, but it's telling that I can put it in my own pocket, wear it as I wander through my own memories, use it as wax-paper to trace and retrace the shadowplay of that evening. The sun will shake us down, she sings, and she's right. It will, it did. If Rachel's voice were a tree branch, a ripe russet apple would hang at its end: a gift, there to take. Linger too long, and the song is over. Sooner or later, everyone goes home to their own beds.
[buy Without a Bird at her MySpace - the vinyl comes with a CD. / Rachel previously at StG.]

Aerosmith - "Cryin'". The first song I ever loved was Paul Owen Owen Paul's "My Favourite Waste of Time". I would toddle down the mewses of Stirling singing "Miiiiiiiii-ine" in a four-year old's Scottish brogue, not just ignorant of the rest of the lyrics but utterly ambivalent to them. But this is the stuff of family anecdote, of when-Sean-was-a-very-very-little-boy, and not a personal recollection. I don't think I've heard "My Favourite Waste of Time" in twenty years - if anyone has the mp3, I'd love to revisit my childhood crush.
Other than the Paul Owen Owen Paul hit, the first song I ever loved which was not introduced to me by my parents, and was not by The Beatles, Monty Python, or part of the Lion King soundtrack, was Aerosmith's "Cryin'". I was eleven or twelve. I didn't understand the words, I suspect, at least not the words "Do what you do down on me". But I loved the song so much, and just like I do now with the songs I love - I would stand in my room, feet on carpet, eyes closed and head back, listening loud & feeling all that feeling washing over me.
Can you predict 25 year-old Sean in the melody and meter of "Cryin'"? Can you see me sketched in any of the solos, in the key or the climax or the way Steve Tyler rhymes cryin', tryin' and dyin'? Can you hear me in the sax or the harmonica or the piano? What about in the yells?
When I sat down to write this tonight I was going to tell you that I have no idea why I ever liked this piece of shit. From the blood-curdling opening to the whine of the Hammond, from the cheeseball brass to the ham-handed guitar hooks, it seems like a procession of things I don't like. I was never a head-banger, never wore a leather jacket, didn't booze & fuck, and I've never played an air guitar in my life. I didn't even have (much of) a crush on Liv Tyler. But as I sit here with "Cryin'" on a loop, ringin' in All Saints Day with a scoop of vanilla ice-cream, I begin to remember the thing that made me fall so fast and firm in love. "Cryin'" isn't just a sad song: it's the celebration of a sad song. It's an acceptance and recognition of the blues that crows so hard it falls all the way into caricature. When Steve Tyler sings the chorus, - "I was cryin' when I met you / now I'm tryin' to forget ya / your love is sweet misery," - there's an ecstasy to it, an openhearted longing, that recalls everyone from the Velvet Underground to Wolf Parade to Van Morrison to Shearwater. The cradle of a sad line sung as loud and as hoarse as it can be sung.
[buy]
---
The results of I Heart Music's Hottest Canadian Bands of 2007 poll are in. Dan and I both voted. The results are... not particularly to my taste. My full ballot, and comments, are below the fold.
[Photo source here (photographer unknown). It's a sculpture by Nathan Coley.]
Hottest Canadian Bands of 2007:
1. The Luyas [recently on StG]
My favourite album of 2007 may well be The Luyas' self-released debut - a record called Faker Death by a girl, a drummer, and a guy who plays french horn. They're three musicians with long histories in Canadian music - in Torngat, Bell Orchestre, the SS Cardiacs, - but this is their best work, this right here, this knitting of influence and feeling with all the mistakes left in. I like to hope that when something's really, really good, it begins to attract peoples' eye; like a stormcloud, a cherry tree, or a really dope bicycle.
2. Clues [recently on StG]
They've played only two, maybe three concerts, and I was only there for one of them; and yet I was shaken and stirred by that one show, simmered and boiled. One of the country's greatest, songest songwriters (Alden Penner), Montreal's finest drummer (Brendan Reed), and Bethany Or, who binds the thing like catgut and silver thread. Clues play a frantic, hopeful pop music. They're heirs to an idea, but they've smashed all their heirlooms.
3. Feist [recently on StG]
I couldn't care less about Leslie Feist, hadn't bothered to read a single article about her since she followed "Mushaboom" with a suite of brunch-worthy snoozers. But then I listened to her 2007 album, which is called The Reminder and is messy and hot-hearted and sexy and so much more enflamed, inflamed, than her debut, and I discovered I was a moron.
4. Basia Bulat [recently on StG]
Let her write more songs of joy and doubt, of fierceness and confusion. These are her strongest works; the ones that feel vulnerable, perilous, brave and lost. At her weakest, Basia and her
band play it safe, make nice things for nice people; at their best there's a realer breathlessness in them, and some bruise.
5. Miracle Fortress
Graham Van Pelt's solo debut is gorgeous, gorgeous, and while the touring band's still playing catch-up I could dwell in the chorus of "Next Train", the two seconds where he sings "to you", for the whole of 2008.
6. Orillia Opry [recently on StG]
A duo making sweet songs that also, more importantly, make the hair stand up on your arms. The second album's terrific, and I have no idea what's holding up the extra-Canadian label-signing.
7. Christine Fellows [recently on StG]
John Darnielle is perhaps the loudest of her supporters, and this tells you something: that the words Christine Fellows writes are fine, and moving. But the melodies she writes are no less great, and the new record's got an orchestration that vaults and weaves, and her songs have a wisdom and guts that are pretty much unmatched... And a whole lot more people ought to start paying attention.
8. Julie Doiron [recently on StG]
This was a great year for Julie. A vigorous new album, a Polaris prize nomination, shows playing with rock bands and singing her heart out. So amazing to find that one of your favourite artists has not yet peaked.
9. Avril Lavigne [recently on StG]
Avril's three for three. She has yet to release a weak album, or a first single that did not make me want to run out and buy a radio of my own. I couldn't care less if "Girlfriend" is a rip-off; it's
fucking fantastic.
10. Silver Mt. Zion
Earlier this year, Vic Chesnutt released an album with SMZ as his backing band. Last month, they played in Montreal with Patti Smith. While we're still awaiting a new album from the Mile End massif, collaborations such as these are an outstanding platform for the band's skills; a chance to shade works with whole new colours, to teach dying songs how to live.
Runners-up:
Barons & Lengthy
New Pornographers
Elfin Saddle
Handsome Furs
Arcade Fire
Patrick Watson
Feuermusik
Posted by Sean at November 2, 2007 12:41 AM