Newton and the Number Nine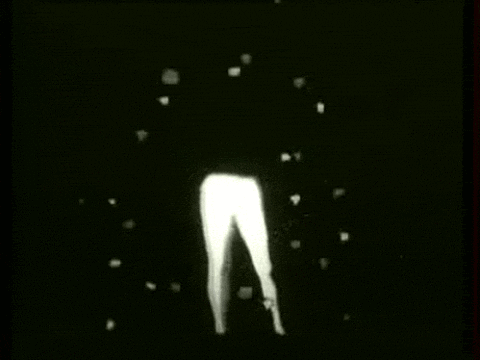 Future of the Left - "New Adventures"
Newton runs to catch the number Nine, his shoe coming open at the toe, the wet sidewalk smacking underfoot. When it roars away, with him on it, it looks like he might just be on time for once. He squeezes past obstinate handbags and points meekly to a seat, behind the heavy door of a fat man's knees. He sits hunched and happy in his cloudy window seat, a crossword in his head and one sock damp like stepping untimely on the bathmat.
A phone rings, loudly. Latin Loop. He looks, the fat man is holding it out in front of him, staring at it. He looks confused, perhaps deaf. "You're phone is ringing," Newton points and gives that look of surprise reserved for strangers and babies. The fat man stares back, his clothes smell like unwashed hair, "It's not for me."
A commotion from the front of the number Nine, a stop between stops, and a loud yell of "Get out!" from the driver. A scuffle, obstinate handbags cowering in fear, epithets galore, and that animal kind of fighting that connects us in a dark and unexamined way. The bus has stopped and isn't continuing.
Newtown gets out and is walking along a muddy ditch, much faster than the rest of the bus' patrons. There is still the chance of getting to work on time, if only an hour late. But Newton needs a ride. He squints into the clouds, and acts like a hitchhiker, thumb confidently raised as if saying both "I need a ride" and "you're alright". A mail truck stops, Newton hops in the back.
He rides on the pile of letters like a hard paper bed. Unbagged, unsorted, just a giant pile of cards and envelopes. In the bouncing dullness of his unwindowed ride, Newton begins reading by the glow of his cell phone, the addresses. Perhaps some will be for his office, he could make up for his tardiness by bringing in the mail. They are all addressed to the same place. 4141 Lankashire, and all addressed to the same person: "The Mailman". The truck rumbles to a stop and the door rattles up like the end of a prison term, Newton shields his sensitive eyes. "Aren't you going to open any of these letters?" The mailman, tall with a strident voice, said "They're not for me." A different mailman, thought Newton, perhaps his brother. He bounced out onto the street, "Wait, where are we?" "Lankashire." "But I need to get to Bettingham!" "Oops," and the door rattles shut, the letters to continue their sentence.
Newton, muddy to his knees, his open-toed shoe looking like a mud-eating creature, wanders empty Lankashire streets, hungry and lost. He sees an old hotel, that says "Lunch" in low letters, and goes inside. All the tables are served with food, save one, so he sits down there. A gaunt and tired waiter is also the chef is also the owner. Newton smiles, everyone at least gets a smile, and says, "I'll take whatever's good." The guant tired waiter becomes the chef and puts on some eggs. He looks ready to faint when he serves the salad and tea. "Why don't you join me? There's plenty of food," Newton gestures to the tables, empty of people but with steaming fresh plates. "Mm," humphs the chef, apron-stained, looking over his shoulder at the cloudy Lankashire streets, "It's not for me."
After lunch and a taxi too pricy to mention, Newton arrives at work, six hours late. The third floor is buzzing, not yet winding down, and he comes to his desk to find chaos. Untended articles piled six inches high, riddled with typos like a pair of dead gangsters. His muddy clothes feel both rugged and silly, the caked mud an unusual weight in this carpeted place. He sighs and sits down, wondering how long it has been since Armando has checked, how far could he fudge his lateness? Could he say four hours? could he say three? "Six hours late," Armando's voice from behind, Newton spins sickly around to see. "That's a new record," Armando has a face like a half-sleeping rat; his lids belie his craft. "Do you even like this job, Newton?" Newton's phone starts to ring, Mum n Dad says the screen ID, and Newton looks up at Armando, holding coffee and court, "It probably isn't for me."
Posted by Dan at
2:12 PM
|
Comments (1)