FRIDAY NIGHT CARAFES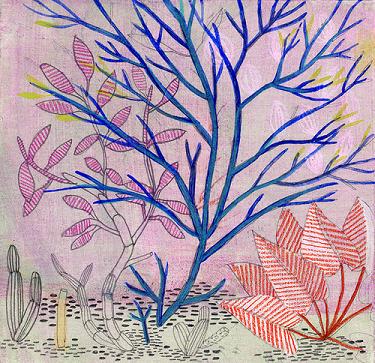 Colourbook - "Lung Fung". The joke's on me. I let Colourbook's debut sit for weeks in my office, neglected, decaying, forgetting to listen. And then I listened, and I found a band that's hot, wild, kind, ramshackle, and send-you-spinning. From Victoria, BC, and they have a 'u' in their name, thank goodness, and they're the kind of band that will build you a door, paint it a nice shade of green, install a burnished bronze doorknob, let themselves in, and then in a fit of mischief and flirt kick that very same door down. The joke's on me. Other jokes that are on me: russet apples, daylight savings, cinnamon, new dimes. There's an awesomeness that cares not a lick whether or not I recognize it, that glints in every kind of light. If you were to invite Colourbook over for dinner, after they'd built your door and knocked it down they'd be installing a glitterball on the ceiling, planting new plants on your mantel, spreading ivy all over the walls. They'd be getting your girlfriend drunk, and your boyfriend too, and playing the first Arcade Fire EP at enough of a volume for you to remember the spiced, white nights of 2003. They'd make a mess, and a party, and a forest whether you liked it or not; they'd leave winestains on your hands and still you'd invite them back. I don't know why the hell I haven't heard their name before because shit I may be late but this here is one of the hottest bands in Canada. Do what you can to buy their self-titled CD-R now, not so you can look cool in 2008 but so you have the pleasure to listen to a great & gnashing debut even in the months before they're famous.

Pants Yell! - "For Dee". A song in shades of lavender and blue, written by Ryan Doyle not Pants Yell's Andrew Churchman, and so sung with an unselfconscious reverence, the kind of open-hearted warmth that comes easier when you're playing a song you already love, & so know is good.
my arms won't be vacant
like the downtown is
I wonder how it must feel to record a song that moves you and you know in turn will move others. Me I scribble here, saying stuff I mean, hoping that bits & pieces of it will knick & scratch a reader, two readers, but it's nothing like this. This is like sewing a pair of trousers, knowing they'll get worn. Mining an opal and knowing it'll end up on someone's finger. Giving someone a kiss and knowing it'll be remembered, years later, the exact place it landed on the cheek.
a folly i felt all my life
The song is a
come back to me
and an
I know you won't
, and it's rimmed in nickel-plated sorrow, the kind that never gets any softer.
it seems nothing let me down
like you did.
[
buy for a beautifully mere $11
]
---
Marc Rowland, a dear friend to Dan and I, is offering a series of in-depth improv (comedy) workshops to Montrealers, Nov 24-Dec 15. If you're interested in, curious about, or a performer of improv I can't think of a more dedicated teacher in the city. The workshops are 3 hours, only $15, and will be the kind of concentrated learning experience that rolls over into uproarious fun. Highly, highly recommended.
Learn how to improvise in a safe, supportive setting. Challenge yourself and grow to improve both improv performance abilities and everyday interpersonal skills. Learn from an experienced improvisor and improv teacher. Participate in a four session foundation course at MAI (3680 rue Jeanne-Mance) on Saturdays from 6pm-9pm starting on November 24th and going until December 15th. The lessons will support a blend of performers and non-performers looking to learn or review the foundations of improv. The classes cost $15 each. See here for more information about improv. To take the class contact Marc Rowland.
[The painting above is, of course, by the amazing
Betsy Walton
. You can purchase the original
here
.]
Posted by Sean at
8:39 AM
|
Comments (3)