MOZART'S SISTER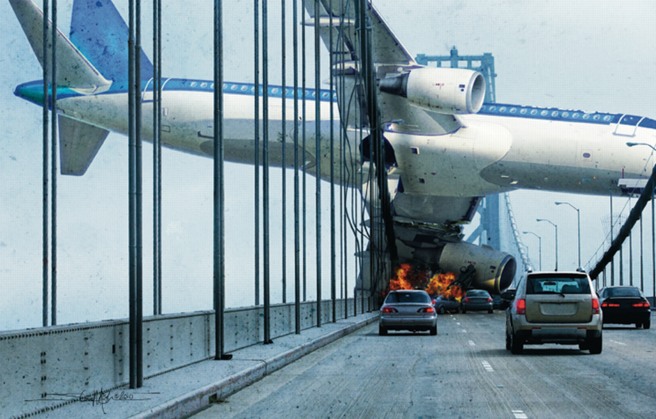 Mozart's Sister - "Single Status".
Mozart's Sister - "Contentedness".
LOOK OUT. Sometimes I think that Montreal needs to be festooned with warning signs, like the alerts for avalanches and deer crossings. Yes, for ice-patches; yes, for croissant and pupusa joints; yes, for places you ought not leave your bike locked up. But mostly it's just LOOK OUT, YOU ARE ABOUT TO HEAR SOMETHING MAGNIFICENT THAT YOU HAVE NEVER HEARD BEFORE. It's like sticking your hand in the water and catching a bucking trout, or sitting on the dock of the bay and getting a flying fish to the temple. It's not that you don't have to dig & hunt, it's not that Montreal lacks mediocrity, and it's not that discoveries are common. It's that the rarenesses are everywhere. There's something precious in the water. LOOK OUT!
All this to say: Mozart's Sister!
Mozart's Sister is Caila Thompson-Hannant, whose free debut EP, measuring three songs, was released on Tuesday. It was self-recorded. Download it. Previously, Caila has written songs with Shapes & Sizes, played bass for Think About Life. She sings like Lesley Gore, Avey Tare, Debbie Harry, Rivers Cuomo, Erykah Badu, Cher Lloyd, Bill Callahan. She does not have a label.
And these songs are many different things - klaxoned electro-pop, surfer lope, whistling whimsy, coalmine funk. While "Single Status"'s tingling synths send it air-mail to the dancefloor, "Contentedness" is patient, weird, plaintive. With glittering guitar-line, crossed-eyes spoken-word, this track feels like a particular & chafing dream, fumy and erotic. It's not a single, but it's the best kind of b-side. You can imagine it hiding birds, mice, boyfriends.
These three songs are various yet unscattered. They are roving and mischievous. They are pierced with arrows and jumping into trees. Mozart's older sister was called Marianne. And she was better at harpsichord than Wolfgang Amadeus you-know-who.

---

Elsewhere:

New Miracle Fortress single! It's "Raw Spectacle" (MP3). It's gorgeous, overblown, half-crazy. Graham Van Pelt has been listening to Kate Bush, Daft Punk, Peter Gabriel and Lebron James. Probably. (He should definitely get that new Katy B record.) You could dance all night to this. Or you could listen to it alone in your room, perched by a bay window, watching the wagging willows - and imagining that dancing. I look forward to hearing the rest. (Was I The Wave? due April 26. (!) Pre-order.)
James Irwin has released "Blue Dust" (MP3), a song from his upcoming debut. I have written a couple times, recently, about James. His spectral, unwavering folk is some of my favourite new music in this city. "Blue Dust" is the first taste of what's to come. Produced by Pat Jordache's Pat Gregoire. Stunning music video forthcoming. Longing and certain, rich with jangle and (yes) squeezebox. Like I said, go get it at Bad Panda.
Finally, amid all these other Montrealers, let us not forget the incredible new work of Adam & the Amethysts. MONTREAL WILL ELECT HIM MAYOR, I wrote in that post. That was a figure of speech. I meant: LISTEN TO THIS GREAT MUSIC. LOOK OUT!
MOZART'S SISTER, JAMES IRWIN AND ADAM & THE AMETHYSTS ARE UNSIGNED. HOLY SMOKES I DON'T GET IT.
(image - which is not real, constructed in PhotoShop - by Steve McGhee)
Posted by Sean at
11:56 AM
|
Comments (3)